Tom and Jerry: A Nutcracker Tale - Spike Brandt & Tony Cervone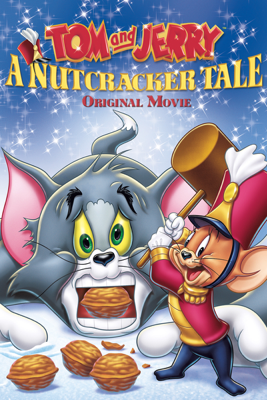 Based on an original idea by creator, Joe Barbera, Tom and Jerry find themselves in a fantastic wonderland brought to life by holiday magic and set to the music of Tchaikovsky's "The Nutcracker". In an empty opera house, Jerry wishes for his chance to perform and magically his dream comes true. The little mouse is whisked away to an enchanted kingdom where anything is possible... candy forests, singing snowflakes, even the toys spring to life! Jerry has a great time with his new friends and when Jerry dances with a music box ballerina, he is as happy as happy can be. Unfortunately, a group of alley cats led by Tom, crash Jerry's party, kidnap the music box ballerina, and wreak havoc in the holiday kingdom. It's up to Jerry to set things right and send those mean old cats back to the alley where they belong. With some help from a mouse named Tuffy and all his newfound friends... Jerry just might win the day!
© © TOM AND JERRY and all related characters and elements are trademarks of and Turner Entertainment Co.